Saving a Sumatran tiger from conflict with people is not an easy or simple task. Our partner Forum Konservasi Leuser (FKL) is one of the most effective and active in rescuing tigers from conflict situations, as this story shows.
This beautiful young female tiger, named Putroe Kapho, is a perfect example of the challenges the teams face in the field.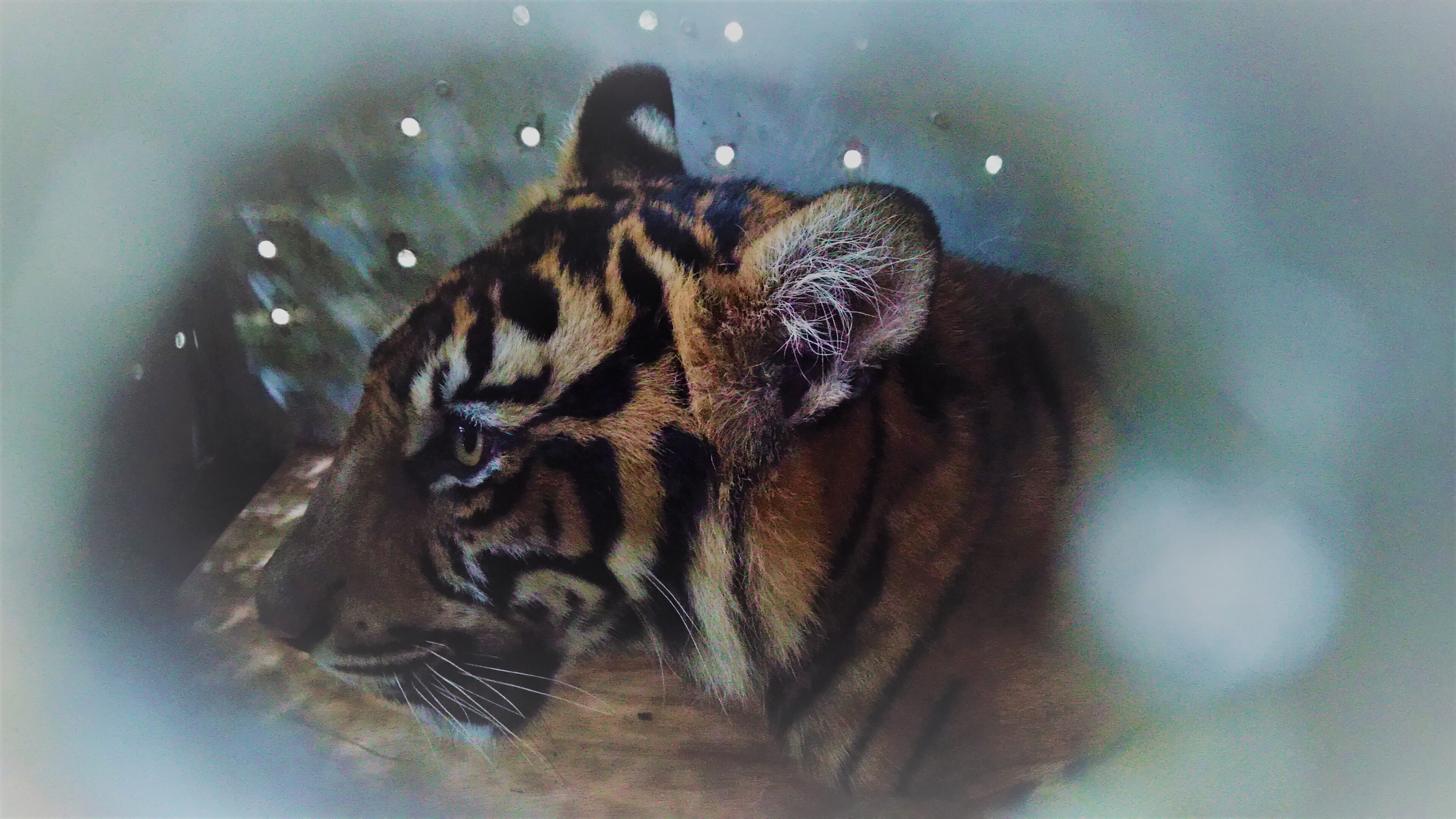 FKL was initially informed by a local community living in Aceh, North Sumatra, that a tiger had been seen nearby. The team, along with the government's Nature Conservation Agency (BKSDA), tried to track the tiger and installed box traps at a number of different locations.
When the team visited the villages and met with the local community, they discovered that there was not just one tiger, but three: a female tiger and her two juveniles. The situation was even more complicated because they believed the tiger had been trying to establish a new home range, where she was teaching her cubs to hunt deer.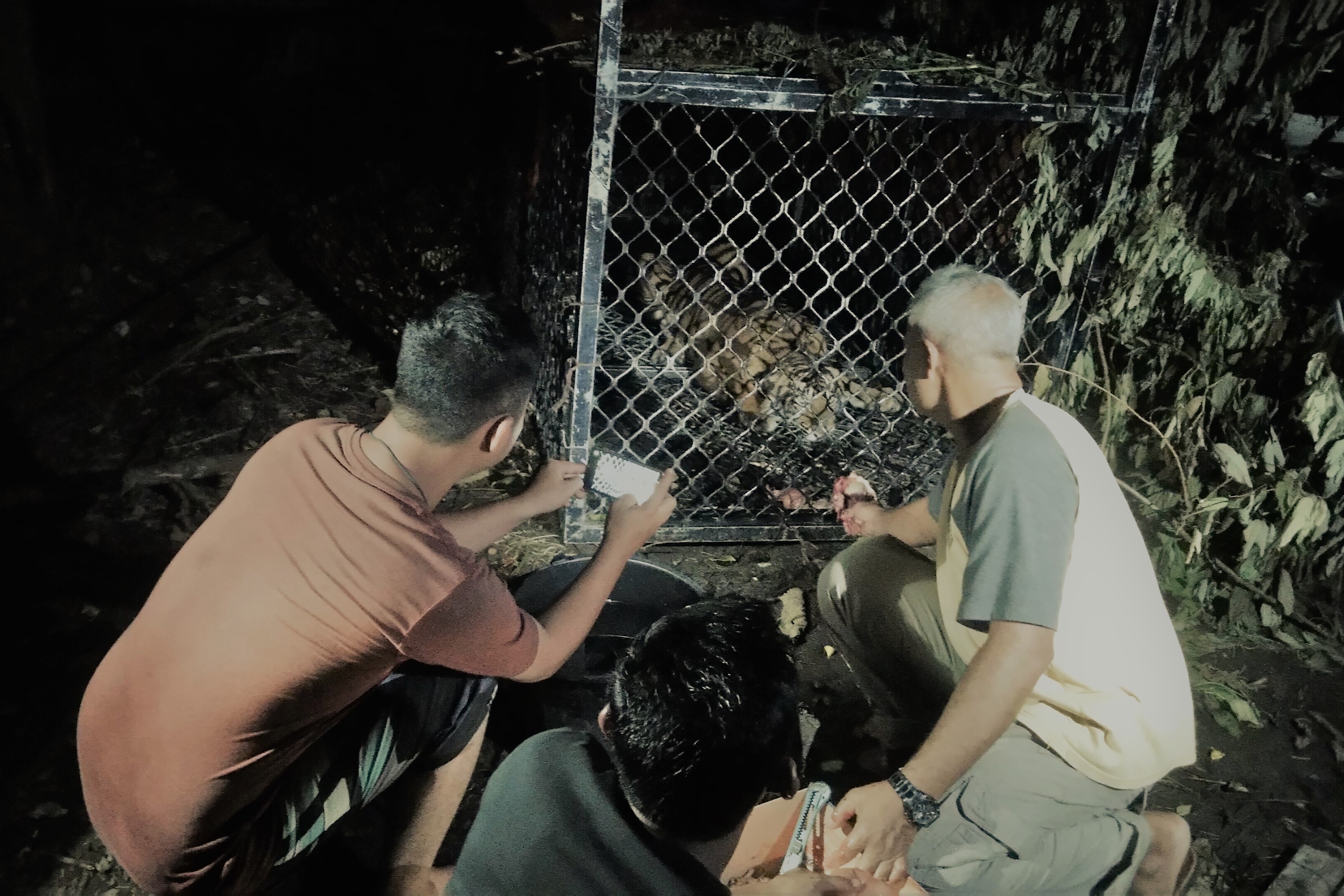 In late 2021, one of the juveniles was captured in a box trap, while the other two - the cub's mother and sibling - were seen nearby. Although the team didn't capture the other two tigers, we know through experience and understanding of Sumatran tiger behaviour that they would have become aware of the box trap and gone into hiding.
The good news is that Putroe Kapho was released soon after her capture in the box trap. The BKSDA and FKL vets carried out a medical examination, collecting blood and other tissue samples. They estimated she was about two years old and weighed 60 kilograms. The medical team concluded she was in good physical condition.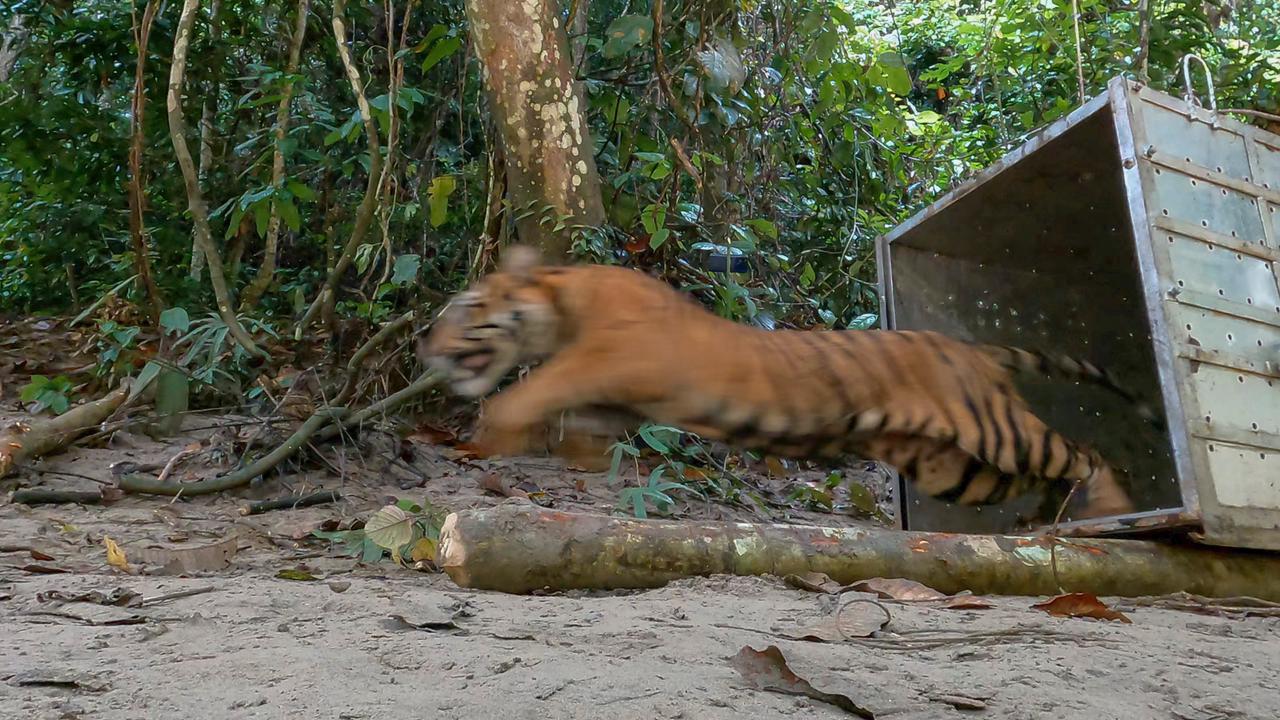 After careful consideration, FKL and the BKSDA decided Putroe Kapho was able to be released into the Gunung Leuser National Park. FKL rangers, accompanied by members from the national park authority, released her together in late 2021. Although she was still young, the best option for her was to be released into protected forest far from human settlements.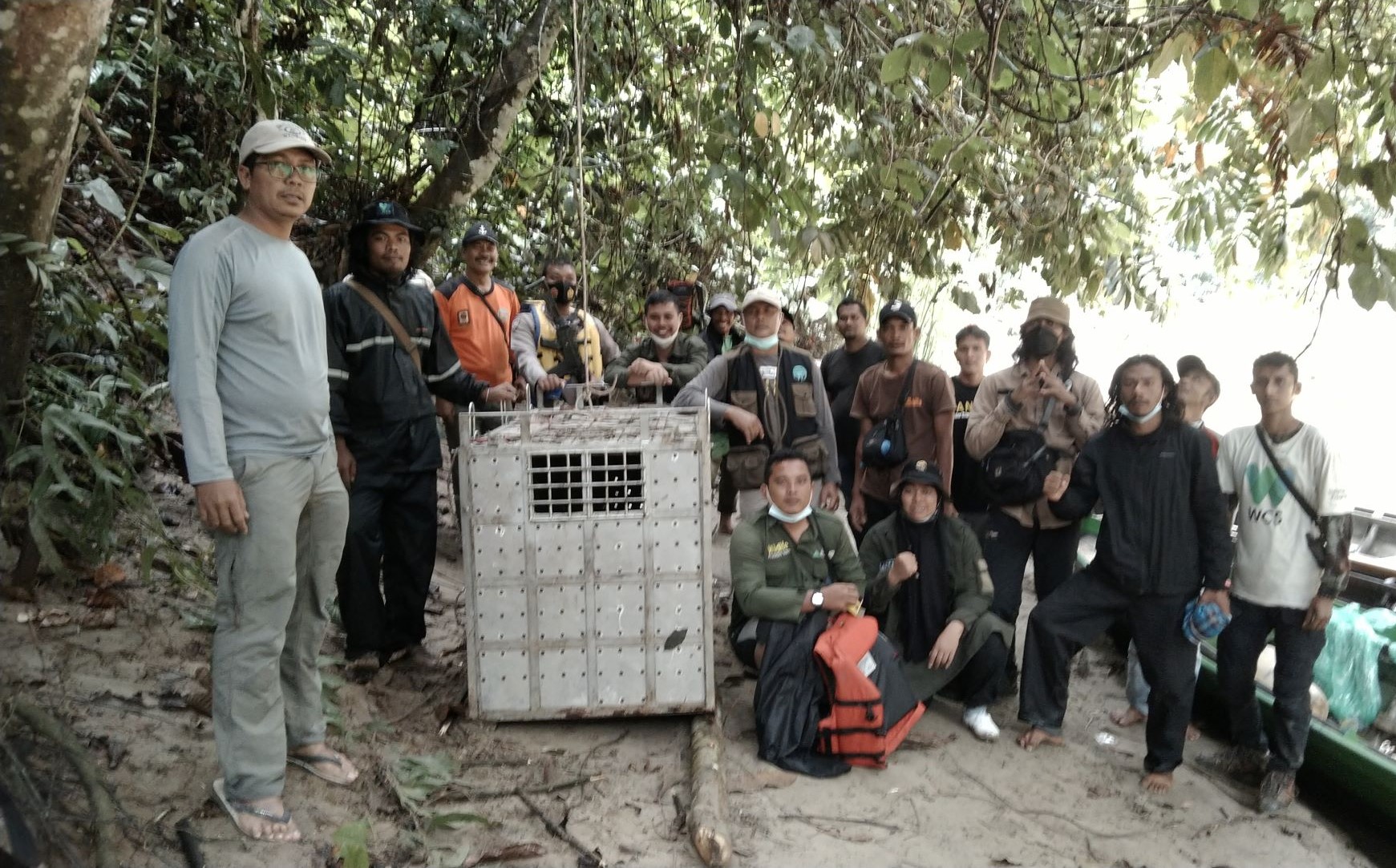 Above: The rescue team involved in capturing, caring for, transporting and releasing Putroe Kapho into the Gunung Leuser National Park