Sometimes, we're able to save Sumatran tigers from snares. These rescue missions are huge operations, and must be carried out with great care and caution to avoid further injuring the tiger, as well as the rescuers.
Last year, the BKSDA (Ministry of Forestry and Environment) in Aceh, North Sumatra, received information from local police about a tiger caught in a snare near a village in Gayo Lues district. Community members had contacted the police to report the ensnared tiger, which in itself is a good sign.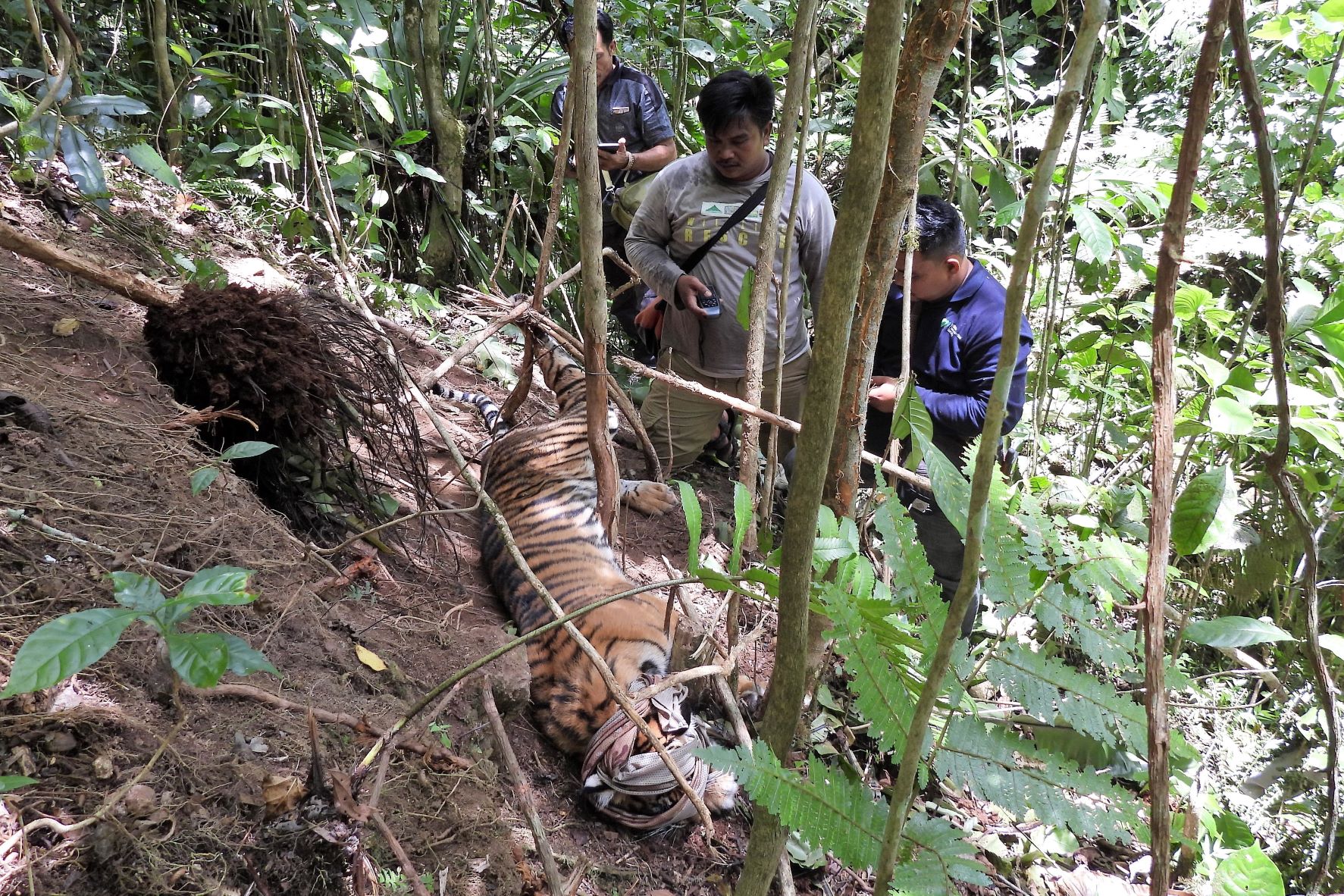 Above: the rescue team arriving at the site where the tiger as ensnared
The rescue team included rangers, vets and police from the BKSDA, our partner Forum Konservasi Leuser (FKL), and other local organisations. The rescue team rushed to the location by foot. The tiger was found entangled in a sling snare by her left foot. Their first key action was to secure the location to reduce any chances of injury, including to local community members. The rescue team anaesthetised the tiger, then they carefully cut the snare to free her. Finally they were able to move the tiger to a more suitable location for a medical examination. The evacuation process was challenging and complex due to extreme terrain and took many hours.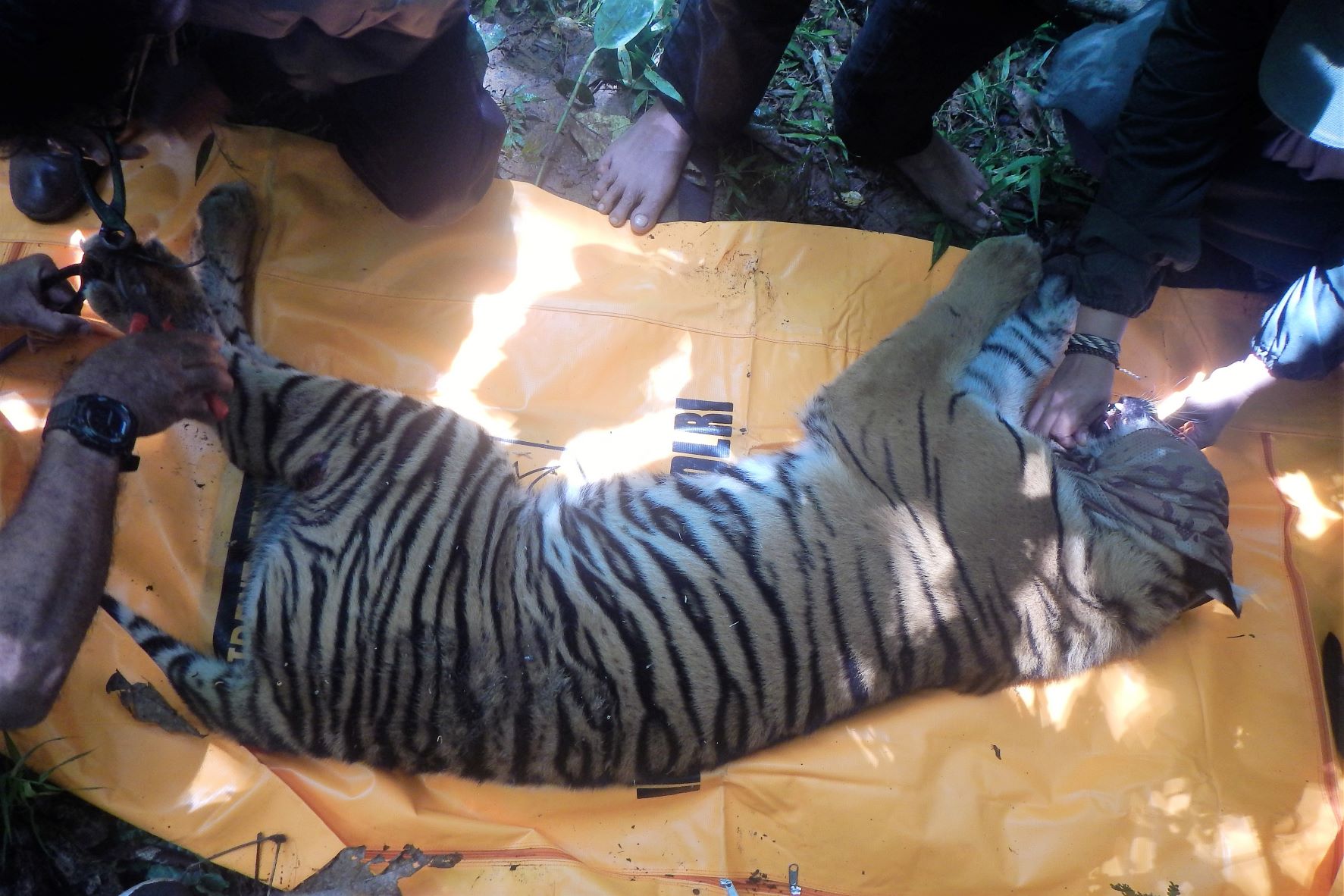 Above: the team cuts the snare off the tiger's foot before providing evacuating her from the jungle
As soon as they found an appropriate location, the team performed a medical examination and first aid. They identified that the Sumatran tiger was female, approximately 1.5-2 years old. She weighed 47 kilograms, was 63 centimetres tall and two metres long. After a full examination, they estimated she'd been entangled in the snare for at least three days. An incredibly long time to lie there, dangling from a snare and in pain. It's highly likely that if they hadn't rescued her when they did, she would have suffered a horrific death.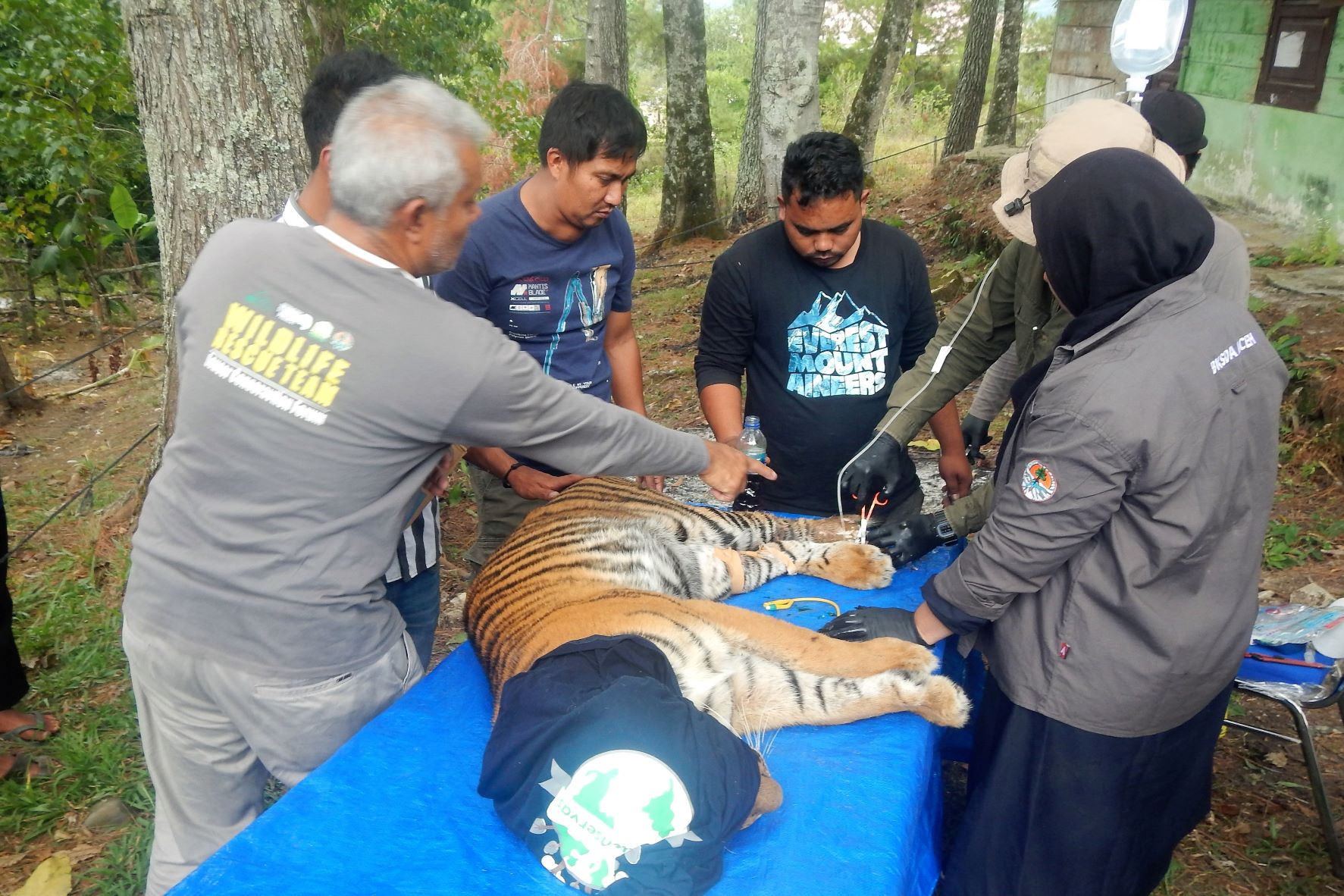 Above: the team providing urgent medical care to PSMR
The team named the tiger Putri Siti Mulya Reko (shortened to PSMR). They also identified that the part of her leg that had been entangled was infected and inflamed. It was so bad that her leg was paralyzed, and she wasn't ready to return to the forest. PSMR was later transferred to a medical centre for further treatment. After more than a month of treatment and healing, Putri Siti Mulya Reko began to show signs of recovery. The tissue of her wound had started to regenerate and she was becoming more active.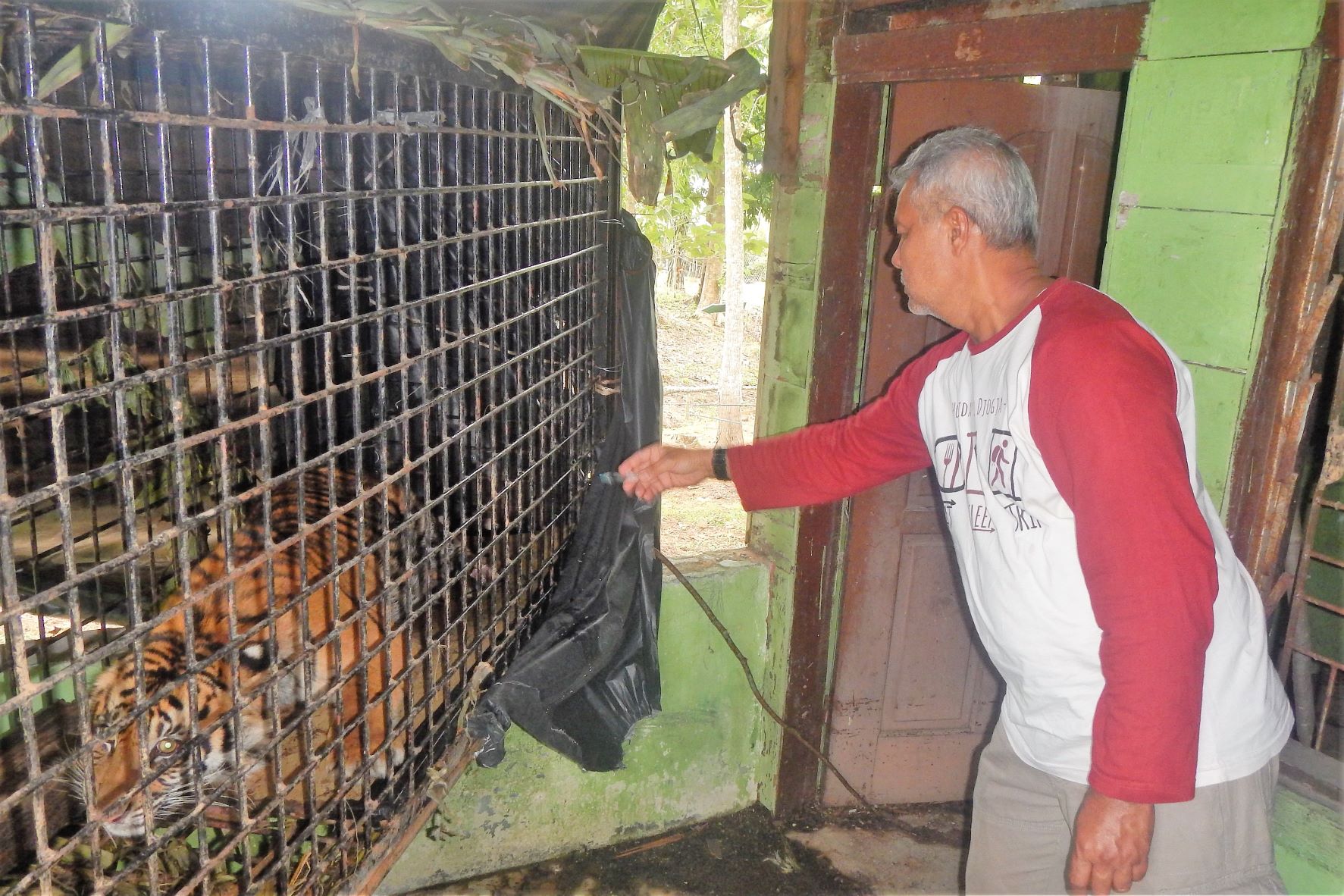 Above: final treatment for PSMR before she was transferred for her month-long medical care and recovery

We are so grateful to the community members who alerted the police to her presence, and we're incredibly proud to support FKL and the life-saving work they do rescuing, caring for and releasing Sumatran tigers. Without their tireless commitment to saving each life, tigers like Putri Siti Mulya Reko would have a much more uncertain future. You can read more about FKL, their work, and how your support contributes to saving tigers from extinction.